Amanda Engelbrecht
Hi I'm Amanda Engelbrecht. I was born and raised in the great state of Texas! I played soccer my whole life on multiple teams and high school. Being from the south, my mom always made nice home cooked meals! I loved my big portions and any carb I could eat! I never had a weight problem at all because in the game of soccer you are always running, sprinting, kicking, and chasing! After games I remember eating chili cheese fries and chicken fingers and pre game pizza rolls and pixie sticks (gross).
Then my senior year soccer was over. I ate the same and I noticed my weight crept up a little so I joined a gym! Weight stayed off but it wasn't til I took a nutrition course in college that I realized how bad the food was I was putting into my body! I made major changes and became a trainer! I got my major in Kinesiology and my minor in Nutrition. With my new love of food I now cook healthy and find that to be my favorite part of my day outside the gym! I started changing recipes (and my friends recipes) into healthy creations!!!!
A few months after graduation I got married and now have two beautiful kids. How did I get so lucky!? I took some training jobs here and there but I wanted to be MOM! Wow what a hard job! I can squat 200 but putting a kid to bed is the hardest thing ever???? I was reading a Facebook post by Justin Murphy about Macros and really learned a lot and loved how he broke it down to where I could really understand it! I remember meeting him a few times at the gym I worked out at. I read a few more posts on his Facebook page and was like this guy gets it, wow!
I was looking for a job I could be passionate about. I worked at night a few hours helping train elite youth athletes and although rewarding in its own way, it wasn't fulfilling enough. I was struggling to find a job I felt connected to and could help people like I used to! Then the next day, I saw Justin post that he needed an admin! It was scary going from being a full time mom, to putting in an application! I knew the opportunity for a mission and a company I believe in would be just silly to pass up! The interview went great, and here I am helping the coaches help as many people as they can! The way I live life is that you don't always have to work harder – just smarter! You don't have to be perfect but be a little better than yesterday! You can be a little crazy, but keep your heart filled with love. Just like with life, when your song/opportunity comes, make sure you take it and dance because never know when it will come again.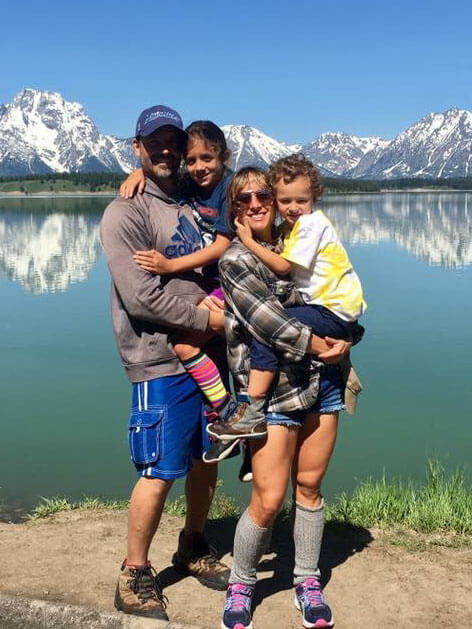 Instagram has returned invalid data.
Instagram has returned invalid data.